A pair of storied careers was coming to an end, and The Championship Final was the finale.
"This team has a big history, and this one win was amazing," Raúl said after the match. "We played with passion and there is a lot of good feeling in the locker room. I could not ask for more. It is like a dream. The Cosmos -- they have a big part of my heart."
The former Real Madrid man and his Spainish teammate, Marcos Senna, decided to call time on their careers at the end of the 2015 NASL season, and the Cosmos were determined to send them out with one more title when the curtain finally fell.
"We wanted to send them off as champions," captain Carlos Mendes said. "We're honored and very proud to be able to share the locker room and the field with two great legends. They've been winners their whole careers."
Senna was one of the club's first signings ahead of the reboot season and scored the game-winning goal in the Cosmos' championship triumph in 2013.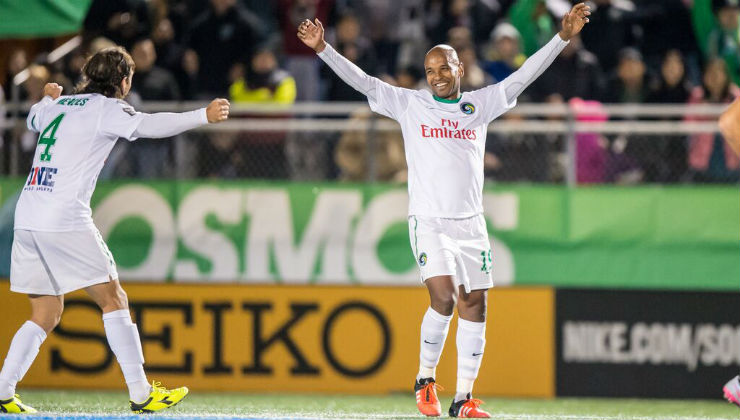 "Marcos has been here from the beginning and he's done so much for the club," Mendes said. "Raúl this year has been excellent."
The forward scored the game-winner to lift the Cosmos to The Championship Final and then added an assist on what ended as the game-winner when Gastón Cellerino scored his third of the match.
"To win next to Raúl was an ideal situation," Senna said of his friend and teammate. "I'm thankful for him being here throughout the year as he made the difference many times and scored many goals. In addition, today he didn't get the goal, but he got the assist. He's a player that is a game-changer."
Raúl and Senna have both impacted the Cosmos heavily in their time in New York, whether it was lifting titles – the Cosmos won the Spring Season in 2015 and the Fall Season in 2013 to go along with two NASl titles – or helping improve the other players around them in the locker room.
"We feel very lucky for our organization to have these two great players retire with us," Cosmos head coach Giovanni Savarese said. "These two great players that I had a pleasure to coach and made my job easier with the quality that they play with."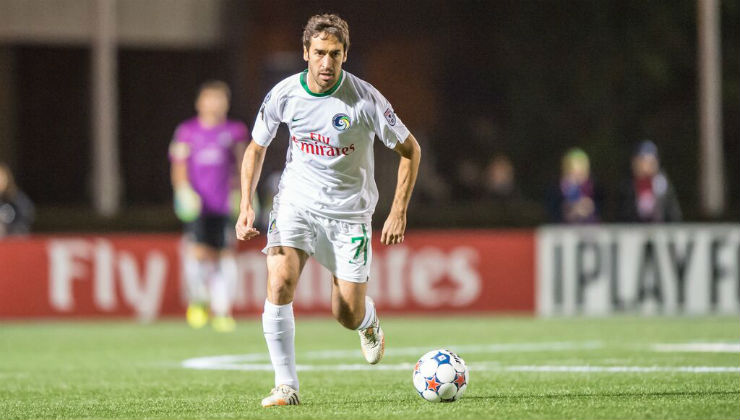 Now, the story on the pair of Spanish legends' careers comes to an end, but the final chapter had a fitting end - being lifted on the shoulders of teammates and fans after one last victory.
"As soon as Raúl and Senna came in [to the locker room], it was celebrations of course," Savarese said. "They've been working very hard. Part of it was retiring both of the guys in the best possible way so when they came to the locker room it was a great celebration with the guys. We are a family so it was great to enjoy this moment."