The former Minnesota United midfielder has transitioned seamlessly into the Liga MX side
In his time with Minnesota United, Miguel Ibarra was known for his blazing quickness, either getting behind opponents to latch onto through balls or pushing the ball past a defender and racing on to it.
It is no surprise that the U.S. men's national team midfielder has had an equally fast start to life in Mexico with his new club, Club León of Liga MX.
Ibarra has featured in four league matches (all as a substitute) for table-topping León – which has picked up five wins and a draw in the first six games – but it has been in the Copa MX where Ibarra, 25, has had the most impact thus far. He has started in all four matches – as León leads its group with three wins and a draw – and has scored two goals.
"It was amazing," Ibarra told NASL.com. "Once I got that goal – my first goal – it made me just get more confident. As soon as I scored, my play came back to how I was playing in Minnesota. It was just a confidence thing for me."
For the midfielder, the transition from Minnesota's playmaker to life in Mexico went even smoother than Ibarra thought it would.
"I thought it was going to be more difficult to adjust here to the type of play," Ibarra said. "I'm feeling really comfortable. Ever since I came in, I blended well with the team, been doing well in the games, and it hasn't been much of an adjustment for me."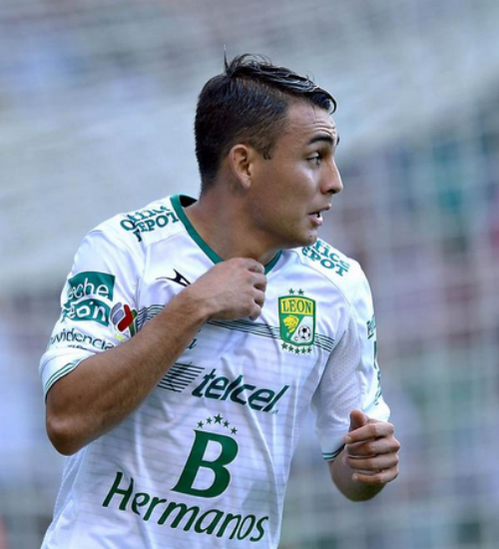 Perhaps, Ibarra's quick start with his new club can be attributed to the fitness he gained while playing nine times for the Loons in the 2015 NASL Spring Season. His teammates were off for several weeks before the start of Liga MX's Apertura.
"When I came here for preseason, they had about two or three weeks off, so they were getting back into it," he said. "During the fitness tests, the coaches could tell and the players were also asking why I was so fit, so I told them I was just in season.
"The coaches were kind of surprised how fit I was, and it was an advantage, but everybody is back into playing and fit. Now, we're back on the same fitness level."
Ibarra has had to make a slight adjustment to living much farther south after living in, at times, frigid Minnesota weather. Having Mexican heritage has helped, though, noting his father, who follows Liga MX, was happy with his destination.
"Having that heritage makes it easier – knowing the language here," Ibarra said. "I'm more settled in now, I'm starting to know how to get around to places. At the beginning, it was kind of difficult.
"The weather is a big change here, it's nowhere near as cold as Minnesota, so I'm getting used to the heat again."
But, despite the distance between the city of León and Blaine, Minn., where the Loons play their home games at the NSC Stadium, Ibarra is still connected with his former teammates, in constant communication, and participated in the club's NFL fantasy draft.
"We're always texting – they're texting me, I text to see how they're doing," he said. "I've watched every game so far since I've left. I feel like I'm still a part of it."
During the last year and a half spent in Minnesota, Ibarra, known affectionately as Batman, developed a special chemistry and bond with Christian Ramirez, Superman. The pair, who did everything together, are still close.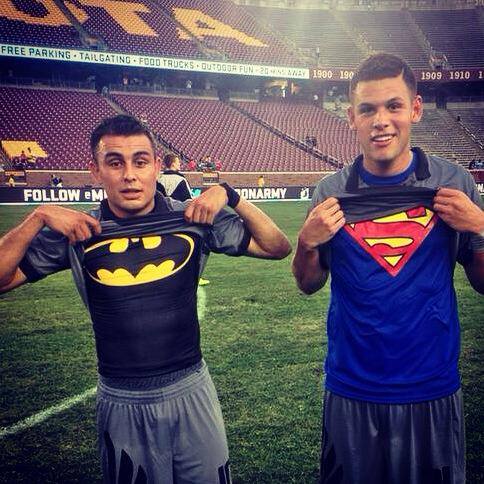 "We FaceTime like every week – we talk, we text," Ibarra said. "He lets me know how the team is doing and how he is performing. He's doing really well – he just went on that streak. Even though we're not on the same team, we still push each other from afar."
The U.S. international also spoke briefly to U.S. coach Jurgen Klinsmann about his move, mostly receiving encouragement to continue to do what he is doing. A strong run of form in Mexico should bolster Ibarra's opportunities in the national team setup.
"I think me playing well here will get me more minutes in the national team or Klinsmann more of a chance to call me in, or keep calling me in," Ibarra said. "Performing here and getting better and more experienced will help me out a lot."
The midfielder's success can also be used as an example around the North American Soccer League.
"I think a lot of players know what has happened with me, and they know there's the possibility for them as well," Ibarra said. "There's a lot of NASL players that can do the exact same thing, that have the talent to do it, so I think they can look at my situation and learn from it."
In Mexico, Ibarra's goal for the season is to win trophies, and if León can keep the pace it has set to start the season, silverware should follow, adding "the crowd is unbelievable, they sell out every home game, so winning games for them and them showing the support means a lot."
And while focusing on winning trophies of his own, Ibarra will have one eye pointing north, keeping tabs on the Loons and their quest to reach The Championship, the NASL's four-team postseason tournament.
"Minnesota grew on me so much that I always want to be a part of it," Ibarra said.
"They're in a good streak – winning games and getting three points – and the way the table is, I think they're going to the playoffs. I think Minnesota has the players to do it. I'm looking forward for them to make the playoffs and hopefully win that championship they've been wanting."