About Opta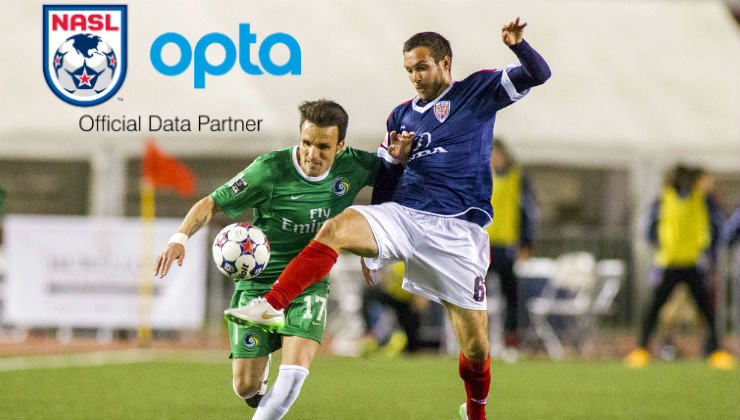 As the Official Data Partner of the NASL, Opta provides in-depth analysis and statistical information that brings the league's clubs, fans, and media closer to the action on the field than ever before. Some of the most fascinating aspects of Opta's statistical analysis can be found in the Match Center, a multi-faceted page that features in-depth data on each and every match.
What is the Match Center?
For every NASL encounter, the Match Center populates live data on both NASL.com and club websites, right as the action unfolds on the field. After each match, fans and media can access dozens of different individual and team statistics from the Match Center, including heat maps, chalkboards, passing charts, and goal replays.
How do you find the Match Center?
All Match Centers can be accessed on the NASL.com homepage in the schedule slider below the main News section. Fans and media can simply click on the Match Center link on each match on the schedule slider, and that will take you to the right place. Additionally, the Match Centers can be accessed via the Schedule page, which sits as one of NASL.com's primary headers at the top. Each match on the schedule will have a Match Center link on the right side.
Now go on, start exploring!