The North American Soccer League has unveiled the official logo for NASL Soccer Bowl 2013, which will be played at Atlanta Silverbacks Park in Atlanta, GA, on Saturday, November 9, 2013.
The Atlanta Silverbacks won the right to host NASL Soccer Bowl 2013 by winning the 2013 Spring Season and will face the winner of the Fall Season, which heads into its second week of action this weekend.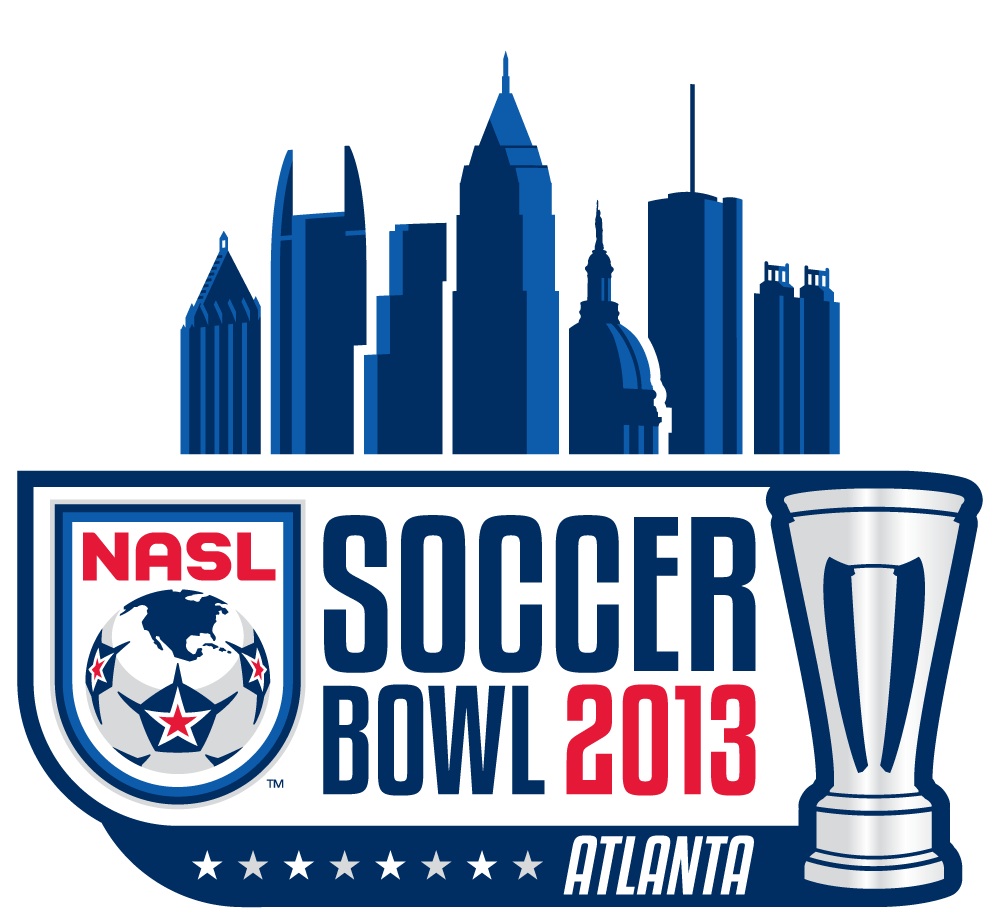 The Silverbacks will be presented with the Spring Season title trophy on Saturday by NASL Commissioner Bill Peterson at a presentation following their game against the Carolina RailHawks, which kicks off at 7.30pm and will be streamed live at www.NASL.com/Live.
The NASL Soccer Bowl 2013 logo recognizes the host city by encompassing the Atlanta city skyline and retains elements of previous Soccer Bowl logos, embracing the past glories of the NASL. The eight stars featured in the logo design represent the eight clubs currently competing for the NASL Fall Season title: the Atlanta Silverbacks, Carolina RailHawks, FC Edmonton, Fort Lauderdale Strikers, Minnesota United, New York Cosmos, San Antonio Scorpions and Tampa Bay Rowdies.
"NASL Soccer Bowl 2013 is the league's crown jewel event, so the fact that we have earned the right to host that championship game at Atlanta Silverbacks Park is something very special," said Silverbacks General Manager Andy Smith. "It is exciting to see our city's skyline included in the NASL Soccer Bowl 2013 logo, and I think it is safe to say that our organization and our fans cannot wait until November 9."