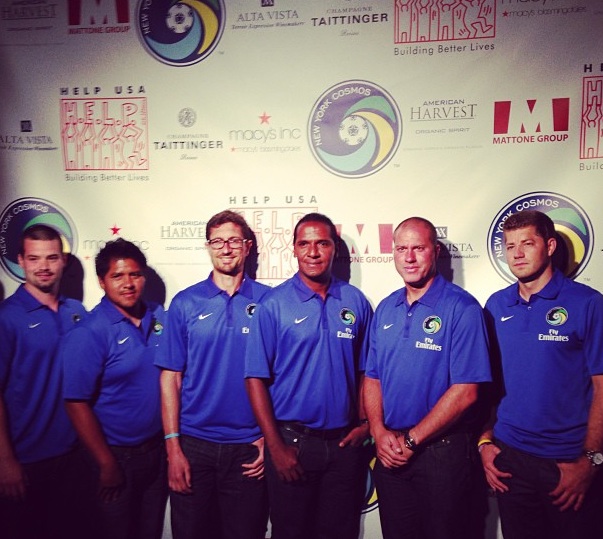 The Cosmos coaching staff arrive on the green carpet
To celebrate their return to New York after nearly thirty years and honor former players Pelé, Carlos Alberto Torres, and the family of Giorgio Chinaglia, The New York Cosmos are hosting a Legends Gala tonight at Gotham Hall in Manhattan, with all proceeds to benefit charity HELP USA.

The Cosmos Legends Gala will bring together luminaries united to help raise needed money for New York's homeless. HELP USA Chair Maria Cuomo Cole will also accept an award on behalf of the organization.

The Cosmos began play in 1971, spending 14 seasons in the NASL, winning five Soccer Bowl trophies and bringing some of the biggest names in world soccer to North America. The Cosmos' home opener will be at Hofstra University's Shuart Stadium on Aug. 3, 2013 against the Fort Lauderdale Strikers.

HELP USA provides housing and the supportive services necessary for the homeless and people in need to become and remain self-reliant through the development of quality housing with on-site support services. HELP USA breaks the cycle of dependency by addressing underlying causes in a way that respects the dignity of those the organization serves.
Check back as we add photos from the Gala through the evening.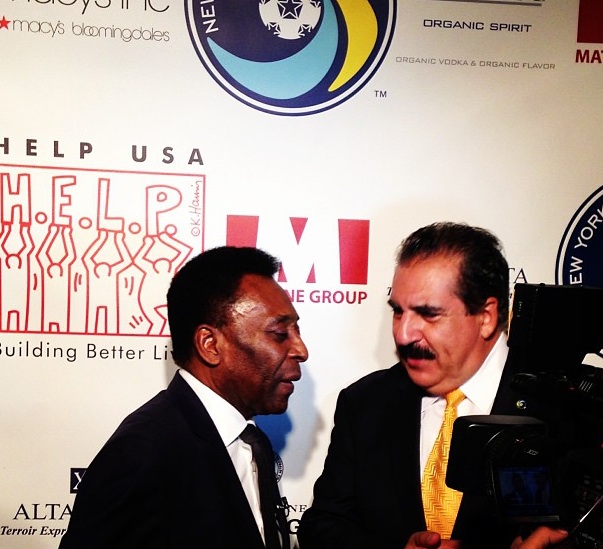 Pelé and Fernando Fiore chatting at the Legends Gala to benefit @HelpUSA
Pele addresses the crowd, saying: ""This is an amazing moment for me and the cosmos to be here.
"It was the best for me to come and play in the USA as I had offers to play in Mexico, Germany and Italy. I made the right choice. I am honored to be here and keep the ball rolling."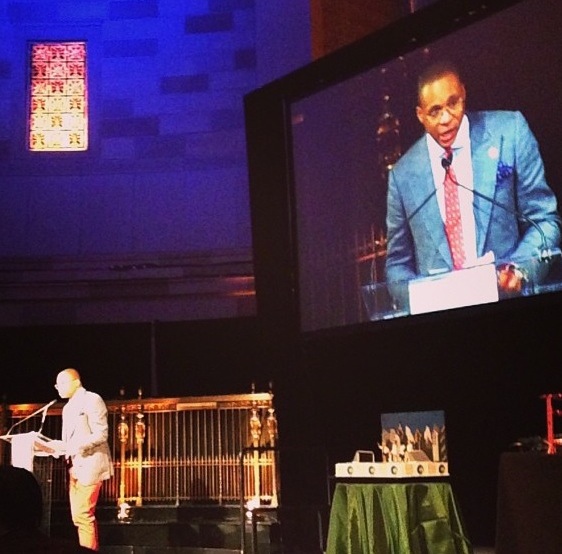 Emcee Gus Johnson welcomes the guests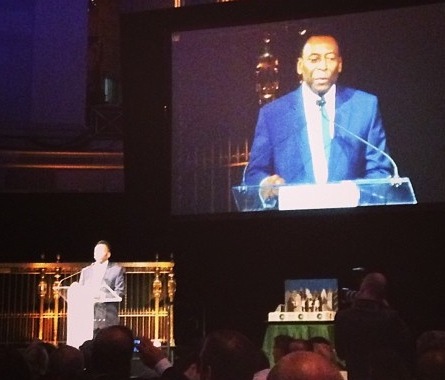 Pelé: "I can't tell you how important it is for me to see the revival of the Cosmos."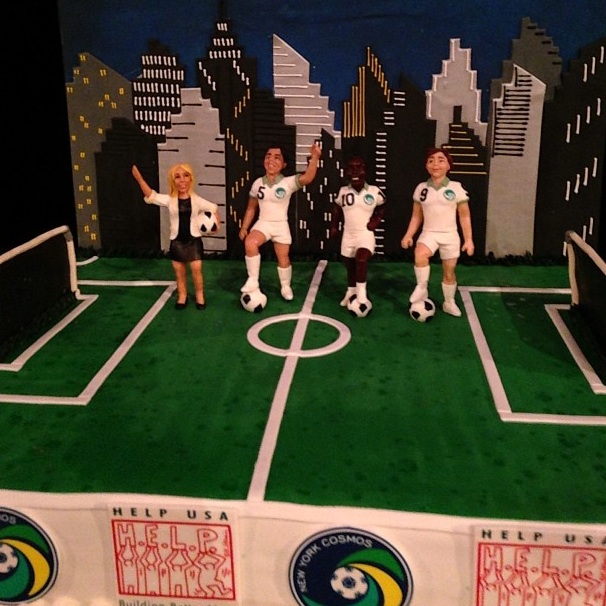 Tonight's dessert is an amazing #NYCosmos cake provided by Carlo's Bakery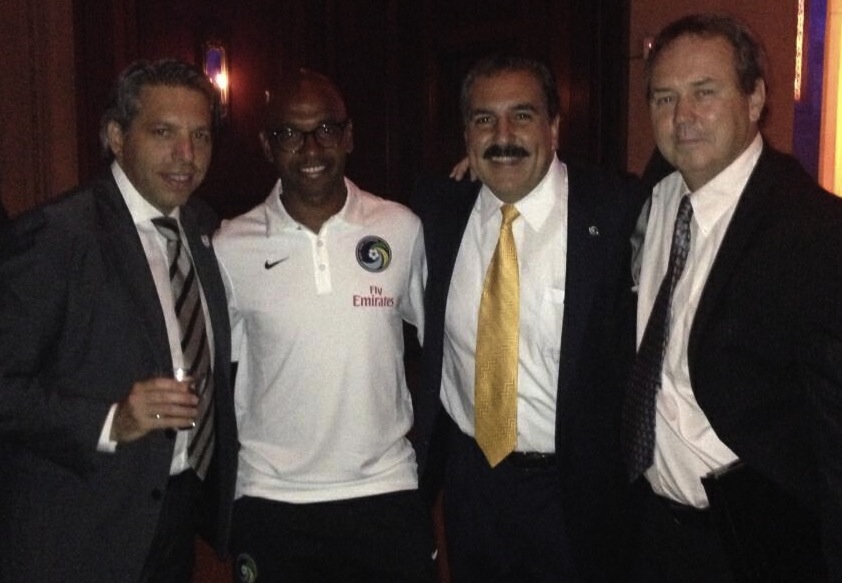 From left to right: Aaron Davidson, Marcos Senna, Fernando Fiore and Strikers President Tom Mulroy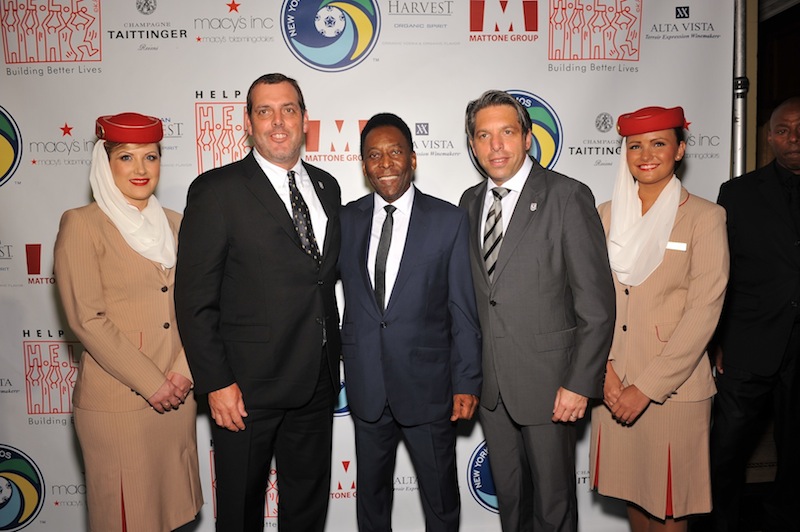 NASL Commissioner Bill Peterson and Traffic Sports USA President Aaron Davidson with Pele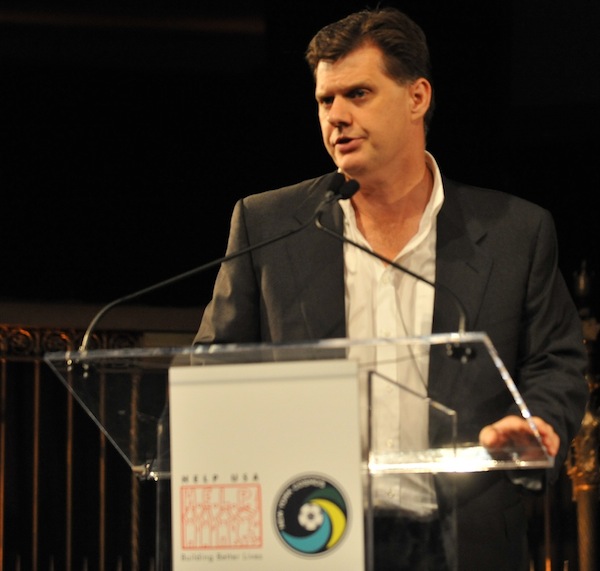 Cosmos Chairman Seamus O'Brien addresses the Gala